There may never have been a time in our lives when we have had to spend so much (involuntarily) time at home! Spending more time in our homes forces us to take a fresh look at how we can use our homes to entertain ourselves, relax ourselves or be productive. Here at House, we've come up with a guide to using your home during lockdown!
1. Clean
If you haven't done so already, then it's time to discover your inner Monica Geller! If you haven't already deep cleaned your house from top to bottom with all that time on your hands, then cleaning is a great use of your time. Now is the time to pull out all that furniture and clean all the dust from behind it that's gathered over the months (dare we say years!). Break the task down into manageable chunks by taking one room at a time, and make a determination to use the time to JUST clean, at this point we don't want to get distracted by sorting all our old CDs into alphabetical order, you can save that for another time ;). As well as making your home feel great, it'll have a lovely effect on your mind too, makning you feel refreshed an calm.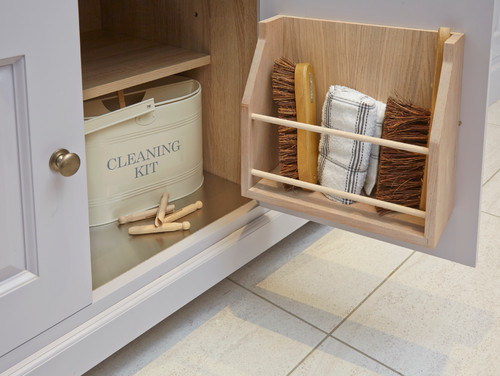 2. Paint
Paint sales have gone through the roof during the coronavirus lockdown, and we can understand why! With all this time in our homes it's a great opportunity to freshen up the interior feel of the house by giving it a new lease of life with a good old lick of paint! Why not get creative and be inspired to do something bold with your choice of colours or what to paint. We love the gorgeous teal colour on these banisters!
3. DIY
There's never been a better time to sort out all the things in your house that need improving, fixing, or a little TLC. If we don't get round to doing all those little DIY tasks now, then we may ask ourself, "When will we?". Time to oil that creaking door, soundproof that thin wall between those two rooms (or our neighbours!), build that spice rack your partner has been asking for for the past 4 years. You'll feel a sense of accomploshment once you've done it, we promise ;).
4. Change your furniture layout
Ah, we love a good reshuffle of our furniture layout! It can make any room feel brand new. Try out different places for each item of furniture if you can, so that it works better for you. You could also try 'zoning' a room by putting a bookshelf in the space to act as a screen or wall. We love this picture below of how shelving has been used to create zones in this bedroom.
5. Get creative
In a facebook group yesterday, I saw a post form a lady who's husband had turned the door to their spare room into a bookshelf, making it a secret door which opened when you pulled a certain book! My inner child leapt with excitement and I immediatley started scheming, wondering which door in my house I could do the same with! We might not have the technical means to do exactly the same, but what other fun things could we do with our home?!
6. Grow things
A beautiful way to relax and forget about your worries for a few hours is to do a bit of gardening. Put your phone down and get your hands dirty by potting some plants and adding a splash of colour and life to your garden or back yard. Gardening is paced and measured activity that gives a wholesome gratification over a longer period of time than other things we might do to get a buzz. It also makes us want to spend more time in our outdoor spaces too.
7. Throw things!
Before you object, we don't mean wrecklessly trashing your home, we mean thowing things away! Getting rid of things we no longer use or need can not only make our home feel organised but it can make our mind feel less cluttered too. If our environment is cluttered it can feel burdensome, especially if we are spending all our time in those spaces, so do yourself a favour and let go of the things you no longer use. You'll feel better for it!
If you're thinking of refurbishing or extending your home, then book a free online consultation with Catherine Traynor your local House architect.